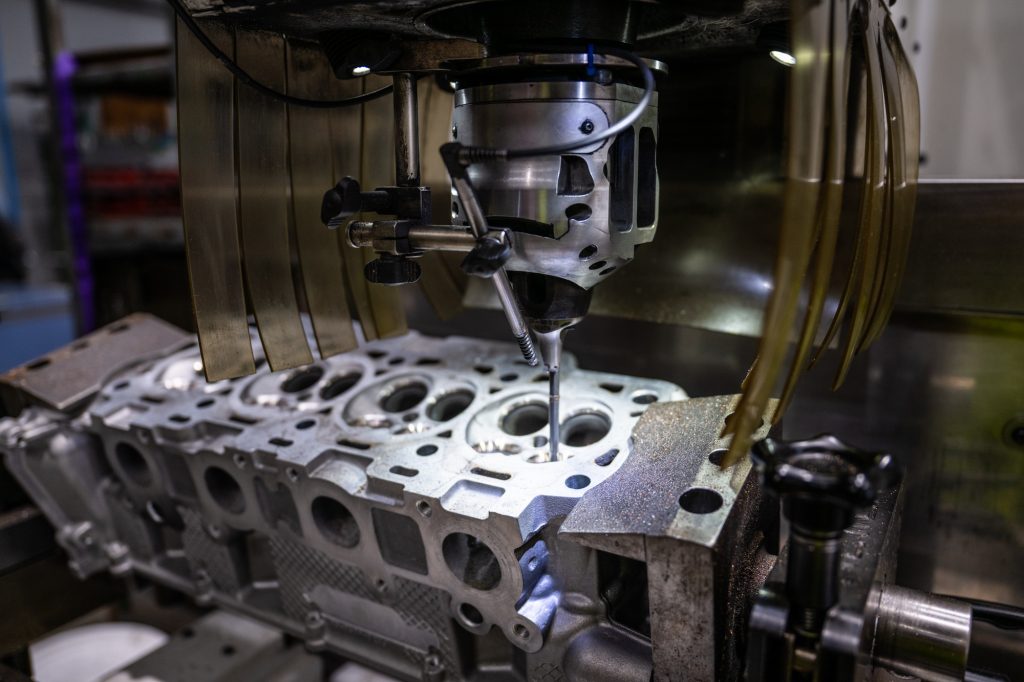 In some minds the terms 'remanufacturing and reconditioning' can mean the same thing. However, as Australia's leading engine remanufacturer, Original Engines Co is here to explain there is a world of difference.
To put it simply, a reconditioned engine is a unit that has been stripped-disassembled, cleaned, suffered internal damage with componentry failure, parts replaced with Non-Genuine aftermarket components and a repair process that may not meet OEM standards prior to being rebuilt.
In contrast, a remanufactured engine has been returned to the vehicle manufacturer's original factory specification using all OEM Factory Genuine Parts! As a result, Remanufactured Engines provide levels of performance, reliability and lifespan that are equal to and, in many instances exceed, those of an OEM Engine. Most importantly, a remanufactured unit is not a reconditioned or a repaired engine!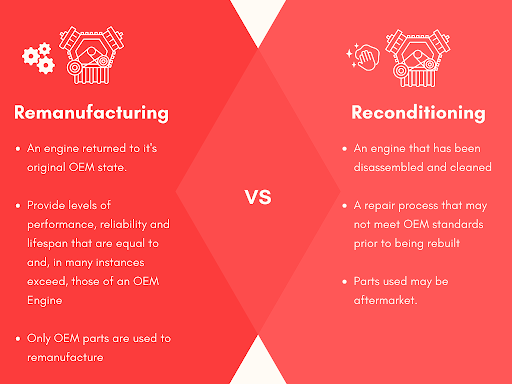 Original Engines Co have detailed processes that include inspection and checking of components to ensure Ford Remanufactured specifications are met, and components meet hardness, dimensional, clearance critical standards.
Furthermore, our remanufactured engine is required to meet Ford Global Requirements with known mandatory OEM replacement components that include the following key parts
Pistons and Rings
Big and Small end Bearings
All gaskets and oil seals
Timing chains and belts
Rocker and Valve assemblies
Yielded fasteners throughout the engine
Additionally, important machining and assembly operations are imperative in achieving this high level of remanufactured product.  Original Engines Co has a Quality Management System that ensures our customers are provided with a consistently high standard of quality product, reliability and technical service. 
Colin Doherty (Dip Mech Engineer & Company MD) comments – "There is still plenty of confusion in understanding the difference between remanufactured and reconditioned engines, believing they are one and the same. When in fact, they're fundamentally different. Our engines are purposely hand built to Blueprint specifications. Original Engines Co produce to the manufacturers OEM Ford designs and are virtually indistinguishable from "NEW".
Another important benefit of remanufacturing is that it is environmentally friendly with an average of 75% original engine components being used. Original Engines Co is proud to be remanufacturing engines back to their OEM state.