Original Engines Co understands the value in finding quality team members and supporting them in their professional development.
A recent success story for us is Jake, who first began with Original Engines Co by taking a work experience opportunity in 2019. This, and his keen interest in cars and their mechanical workings, lead to him commencing School Based Apprenticeship Training (SBAT) in Certificate III Automotive Engine Reconditioning in January 2020. He worked at Original Engines Co 2- 3 days per week, while continuing his schooling at Mooroolbark College.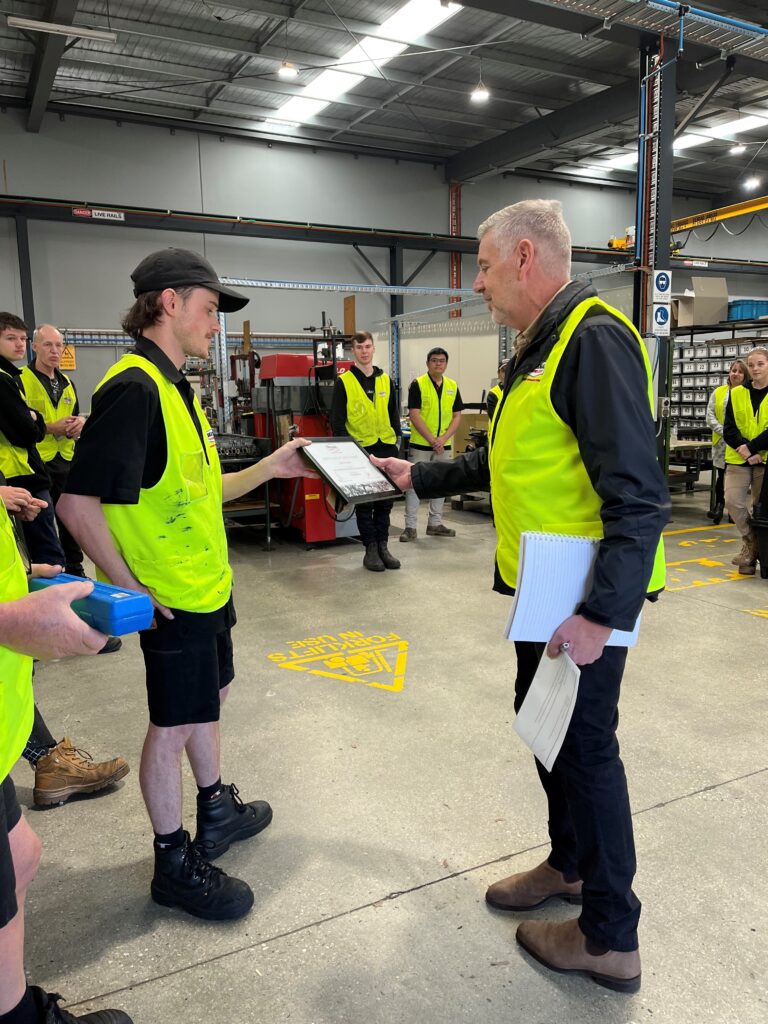 ---
3 months into his apprenticeship Jake finished school and started a full-time apprenticeship with Original Engines Co, working 4 days a week and attending TAFE at Kangan Institute for the remaining day. However, COVID appeared, and Jake's schooling moved to online learning, which became a permanent change.
Original Engines Co's Senior Qualified Automotive Machinist, Simon Hall, along with other senior qualified staff were up for the task of providing Jake with the necessary high-level, on-the-tools training required to ensure all required competencies and modules for his Apprenticeship were completed. We also provided a workstation for him to do his weekly remote learning with Kangan.
Jake's determination and hard work saw him officially complete his apprenticeship in Certificate III Automotive Engine Reconditioning on the 15th February 2023.
We are really proud of Jake, who continued to pursue his apprenticeship with us even with the many roadblocks he faced. It's an incredible achievement, and we look forward to watching his abilities grow even further alongside his peers at Original Engines Co.
---